The first thing I had to let go of was worrying about what my man would find hot.
I recently decided to venture into the foreign terrain of lingerie-shopping last month. It wasn't something on my radar until the other night when I happened to pair a red cotton tank top with red and blue underwear and my man made a comment about how I looked like one hot superhero.
It struck me how fun that felt and made me think to myself that I'd hop online the next day and pick something fun to sport in the bedroom on purpose the following week.
On the heels of Halloween, however, I was reminded of just how rife with gender bias the politics of dress-up are. My go-to feminist resources had inundated my newsfeed highlighting ridiculous sexualization of costumes for women and girls—reaching this pinnacle of absurdity: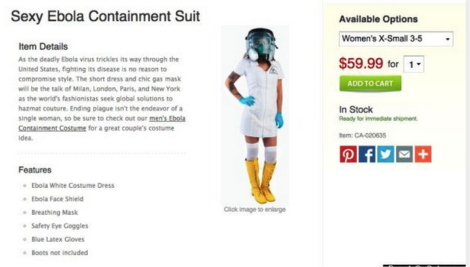 Granted, outfits in the bedroom are a different situation than what you might wear to a Halloween party, but throughout my shopping experience, I toiled over how to buy lingerie and not feel like a terrible feminist.
There was the tame beginnings at Victoria's Secret with softer babydolls in light pink.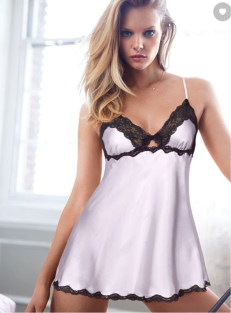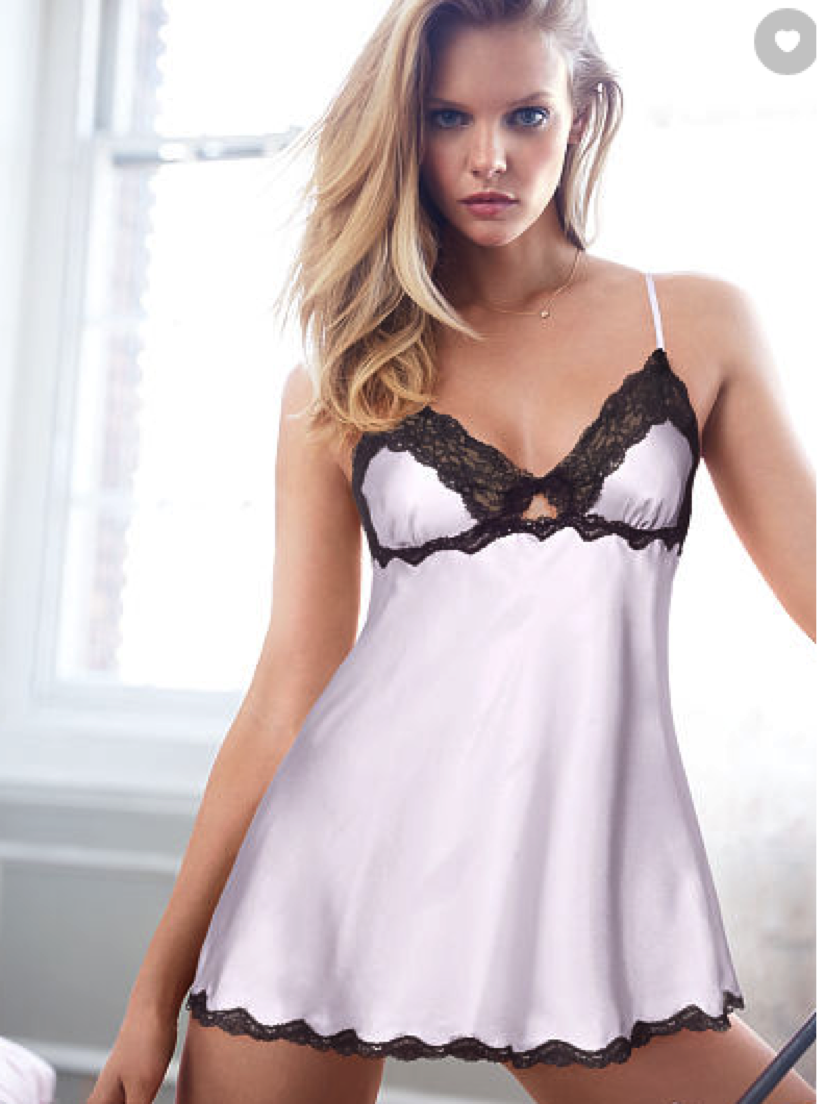 But wait, what the hell are grown women doing in "babydolls" anyway? Is this youthful cut about making us look like kids? Because that feels wrong. Next.
I was soon venturing into the more, shall we say, daring lingerie fashions, and came across this Fredericks of Hollywood teddy. Was it modern and edgy? Or did it give the impression that the woman's body is locked behind bars? Eep.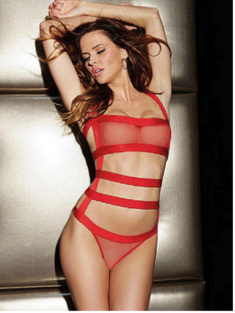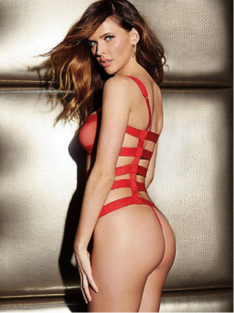 I was completely falling into a dark corner of the Internet now. I found myself wondering what kind of woman I am—could I actually take myself seriously in any of this? Or would I crack up upon disrobing to reveal myself strapped into something that resembled a medieval torture device? Would the boo like any of this, anyway? Would I feel sexy in them?
Then there was the pre-emptive psychological slut-shaming I found echoing in my head. I was spinning out asking myself ridiculous questions like, would crotchless panties make him think I'm a whore? Would more expensive boutique lingerie make this whole experience feel more tasteful? Or is there such a thing as prude lingerie?
Finally, things reached a head when I was struck by this: Why on earth do I share my name with this contraption? I still don't know how I feel about this.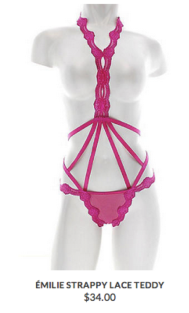 After a few weeks of total frustration in my inability to make a simple decision on this, I revealed my search to my man. Looking at about 10 open tabs on my browser he simply said, "Whoa," and reassured me that it wasn't so complicated—"It's just fun to have something to take off."
But it is complicated.
Dear Kate, a modern woman's underwear line founded by my classmate and chemical engineer Julie Sygiel, is shedding light on the challenge of building "underwear that's up for the challenge" for women, and by women. Starting with a patent-pending wicking, breathable fabric that essentially makes magic, high-performance undies, she paired their technical specs with styles feminists can feel good about buying—including a "league of ladies" collection paying homage to icons like Amelia Earhart, Frida Kahlo, and Harriet Tubman among others.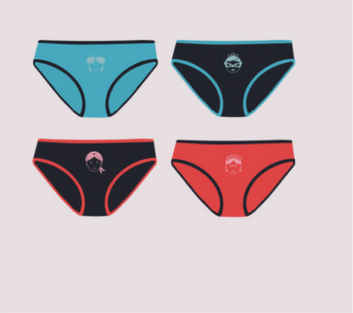 And they're carving out a competitive niche amongst feminists by calling out Victoria's Secret on their recent "The Perfect Body" campaign with this compelling counter: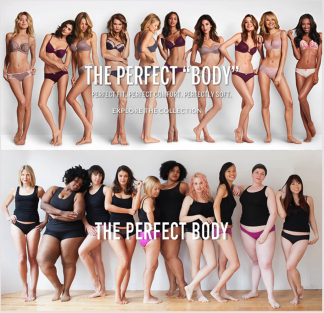 There's even a startup called FeministStyle with consent-themed panties featuring cute, feminist-friendly phrasing like "Ask me what I like ;)"
All this left me wondering how to get back to how I wanted to feel again: like a sexy super heroine. I loved that comment because it perfectly encapsulated the nerdy, strong, and sexy woman I am.
But would having a cartoon of Amelia Earhart on my crotch bring me that? I don't think so.
And that's when it hit me: The ultimate goal is to make sure I feel confident and sexy. Whatever the hell it was that struck my fancy is what I should just go ahead and buy. When I saw something that got me excited about putting it on, I needed to listen to that voice and quiet the others concerned with judgement and perception.
Easier said than done. The first thing that I had to let go of was worrying about what my man would find hot. I know this sounds counter-intuitive (what the hell else is lingerie for, right?) but real sex appeal comes from carrying ourselves with confidence. When I feel good, he feels good.
Next up: my feminist guilt. I cannot carry the weight of a social movement on my shoulders every hour of every day—no person should. At the end of the day, feminism is about expanding women's choices, not limiting them. So no one should feel obliged to make a political statement with their underthings. There, I said it.
So did I opt for a pearl thong or latex catsuit? Not this time, no. But I did score an adorkable polka-dot teddy that makes me feel like a retro vixen, ready for trouble.
To my fellow feminist first-time lingerie-browsers, here here! Enjoy the ride and remember: Do you, boo.
Emilie Aries is the founder of Bossed Up, a women's holistic professional development organization that empowers women to craft happy, healthy sustainable careers. She's unapologetically obsessed with the psychology behind love and happiness, women and workplace culture, the changing nature of employer-employee relations, and her dog, Teddy.
Related Links: